Review of Vin Wonders Nha Trang
A trip to Vinwonders Nha Trang starts off with a super quick boat ride over to Hon Tre Island, where the Vin Wonders resort and theme park is located. You can buy tickets at the boat terminal, and they leave every 30 minutes. For our family of 5, it cost us about $245 AUD, which includes the ride over and access to the theme park. It is really great value.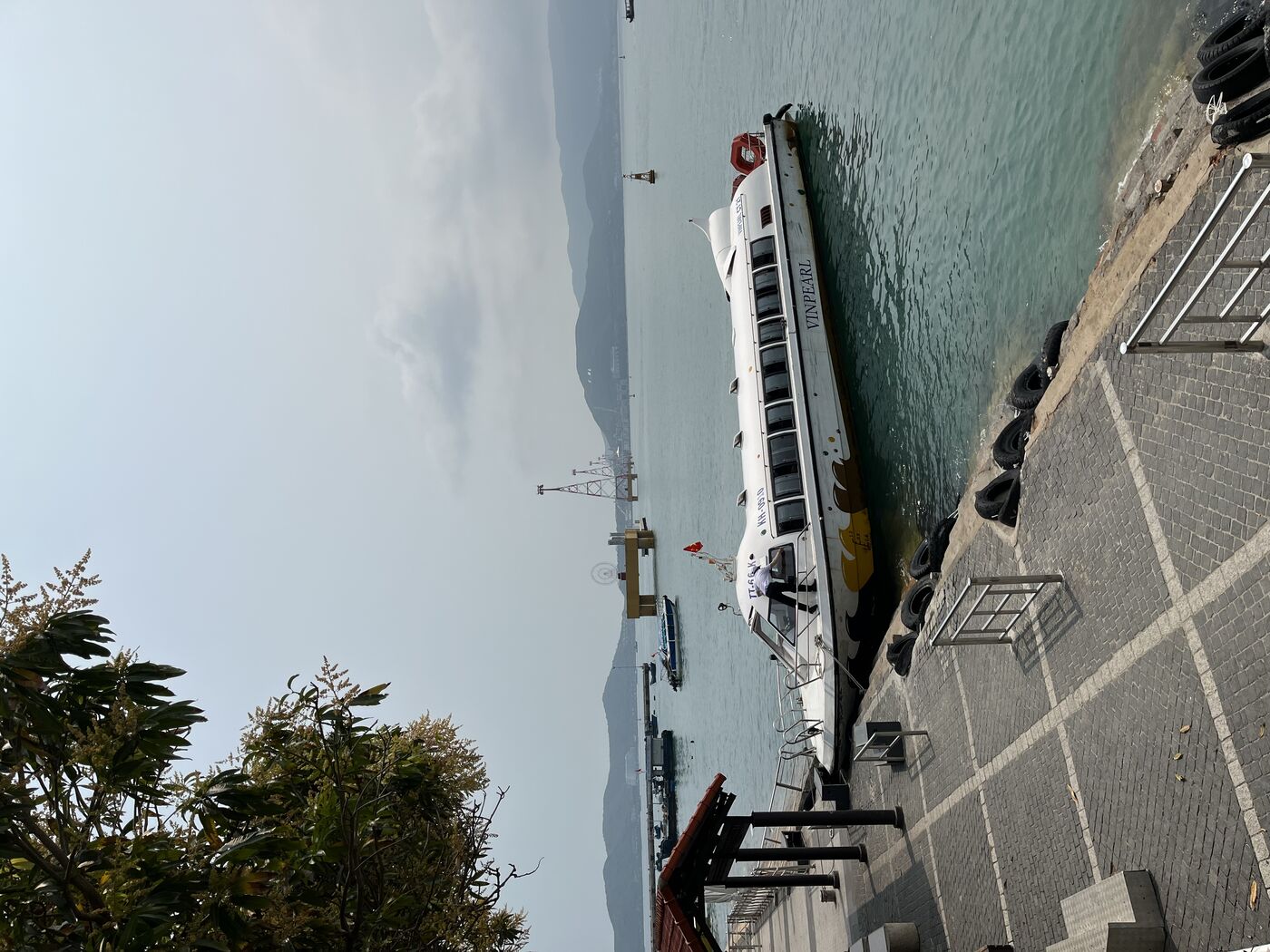 We spent the morning in the water park side of the park, and they really had some great slides. We had a lot of fun and only managed to hit under half of the slides and attractions in the morning. One thing to note is that the height restrictions for most of the slides are 130CM, which is not great when you have a 7-year-old who loves water slides and is 125CM tall. We did manage to get him on a few slides, but he was not tall enough for most of them.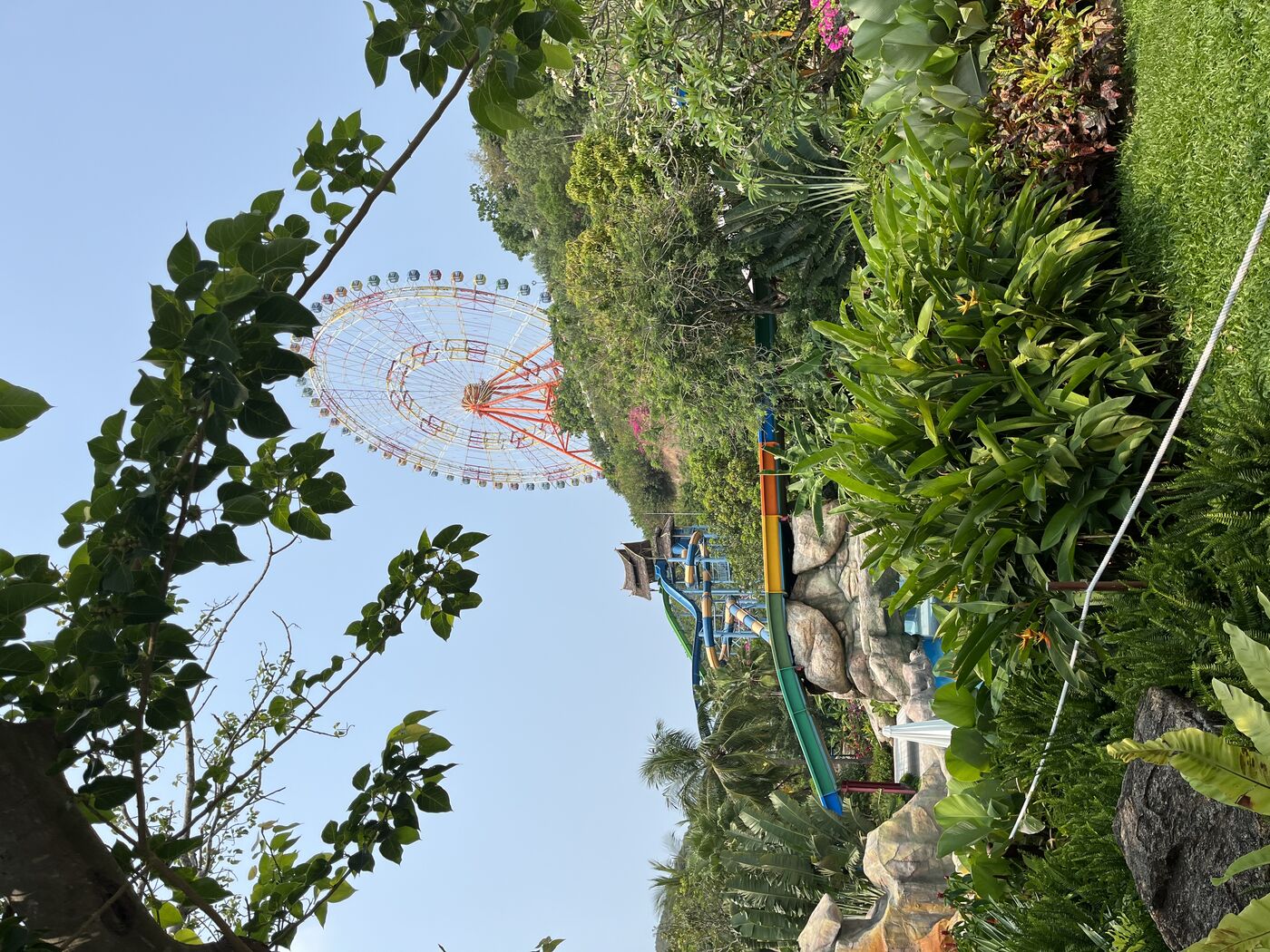 Just before lunch, we went out onto the blow-up obstacle course, which was a lot of fun. The kids loved it, and it was a great way to cool off. We then decided that we really needed to see more of this amazing theme park, so we went to find some lunch and get changed before we headed to the rides section. The food was really well-priced and very cheap for a theme park, which was great. We had a few burgers and some fries, and it cost us about $20 AUD.
We then went to the dogem cars and had a blast as they seem to have none of the rules we have in Australia and would even lets us drive head on into another car. We then walked our way up the moutain to find a small roller coaster and a mine cart coaster and the classic rope swing thing. We really had some great views at this section of the park. I relaxed with a beer ($3 AUD) while I waited for the kids to finish a ride.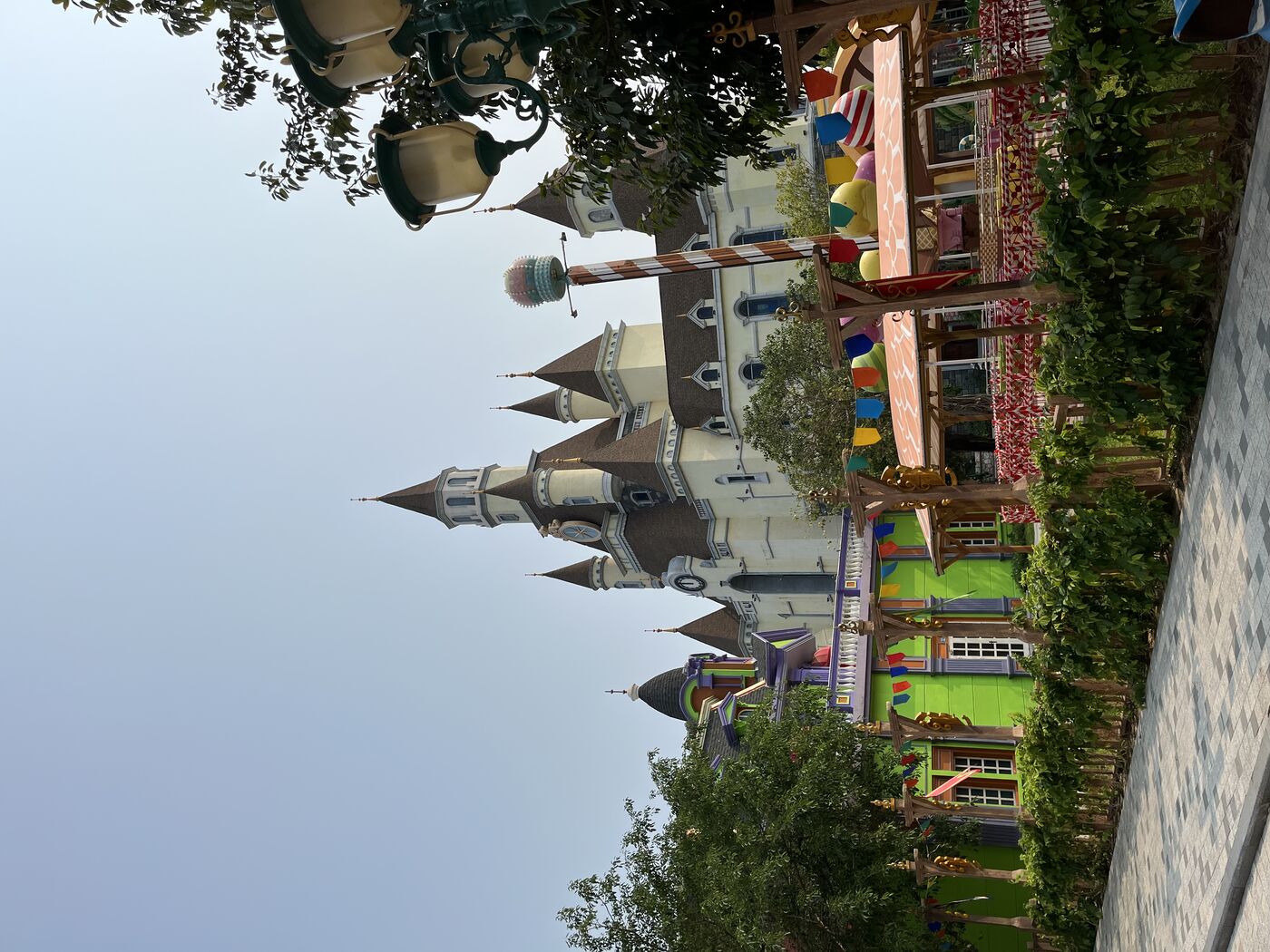 We then went and found the mountain coaster. This is very much like a toboggan if you have ever been on one before but a little more advanced as it seems to run on rails. It was really great because you go to the very top of the mountain and have some great views on the way down. You do have to brake yourself, so I had Hayden with me, and we had a lot of fun. So much so that we went up again and again.
By this point, we were running out of time and getting tired, so we started to make our way out. However, we did find the VR world. Now in most theme parks I have been to, these rides would be extra and never included, but at Vin Wonders, all the arcade and VR experiences were included. We went on a VR coaster, and it was really cool, but us adults left feeling a little sick.
After this, we decided we were done, and it was around 5:30 in the afternoon. We still had some big sections of the park that we did not even get to see, so I would recommend 2 days if you have the time. In all, Vin Wonders surpassed all my expectations. We had no lines all day, and even with some rides and attractions closed, it did not matter. I give it 5/5 and would go again.