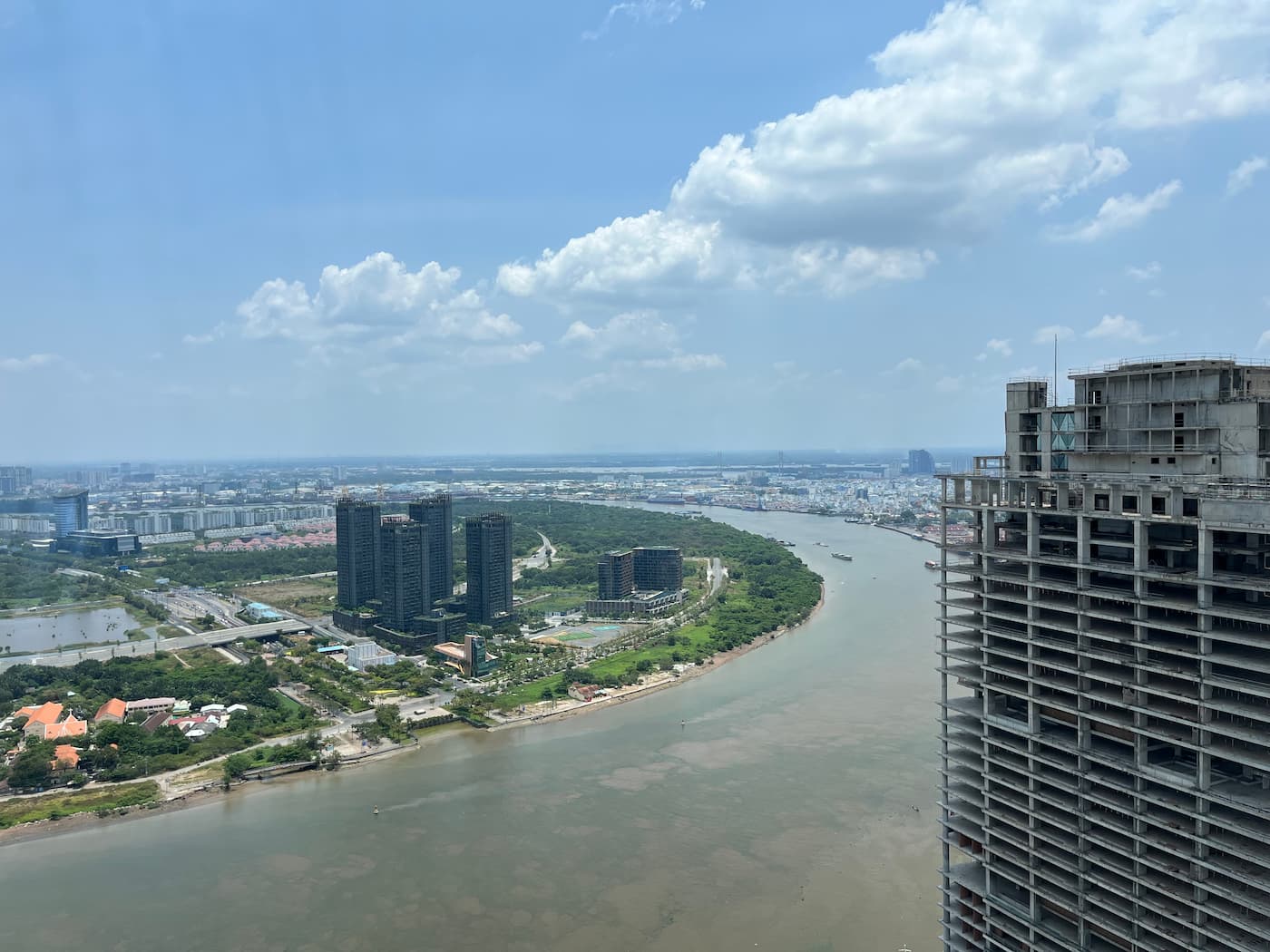 Ben Thanh Market
It was our first day in Saigon and after a nice breakfast at our hotel, we took a Grab and headed off to the Ben Thanh Market. It was an overwhelming experience to say the least. The market is huge, and there is so much to see.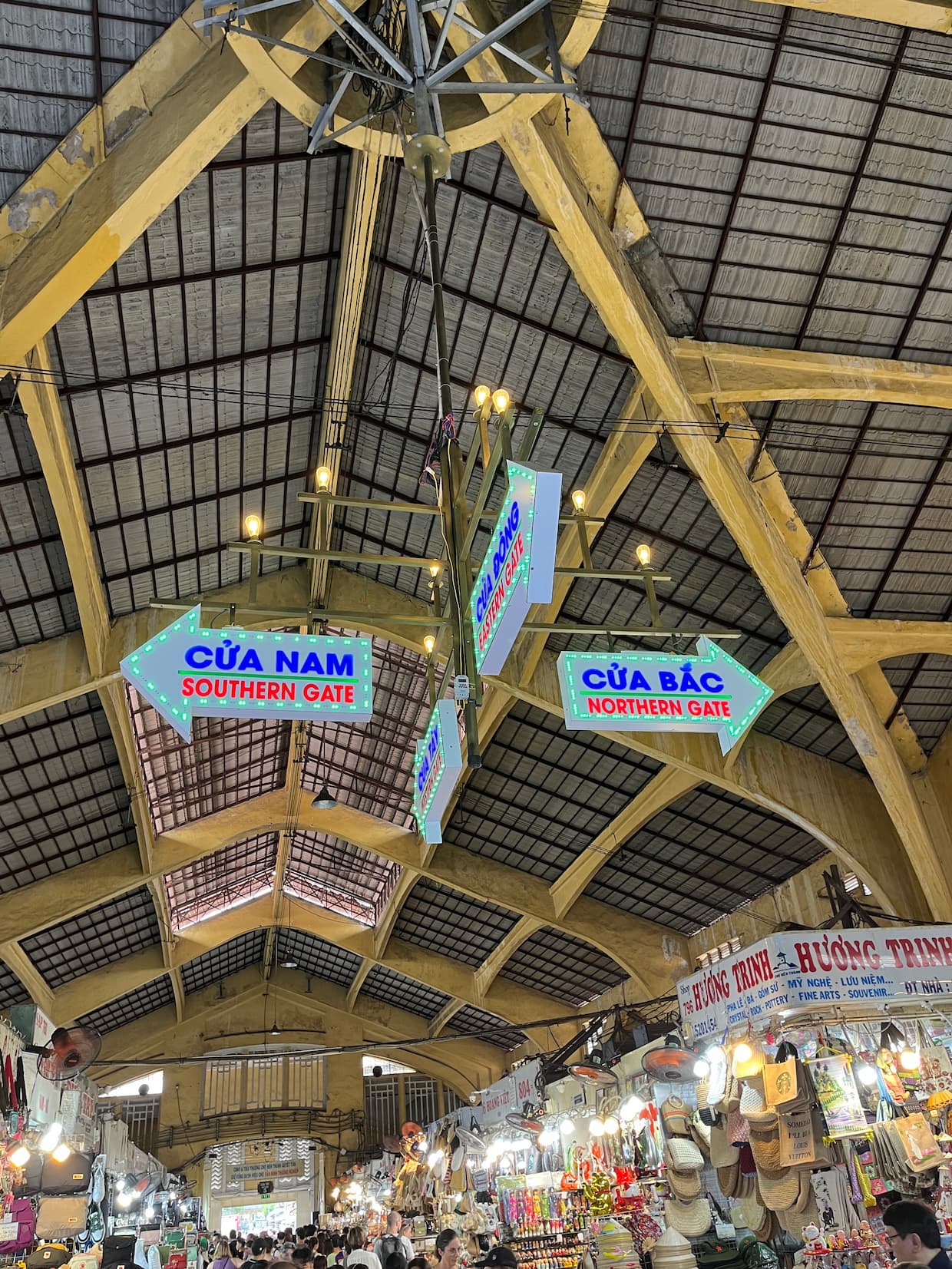 As soon as we even looked at the goods a store was selling, we were swooped upon. We heard a lot of "Hey, boy, you like basketball?" We managed to buy a Golden State outfit for Hayden and a bag for the girls. We did haggle a bit, as I kept walking away and he really wanted to make the sale. No doubt we still paid a lot more than we should have, but everyone was happy in the end.
Bitexco Financial Tower
Our next stop was the Bitexco Financial Tower. We got some great views of the city from the viewing deck in the tower, including the Saigon River which you can see in some of our photos. The kids enjoyed it, and we spent about 30 minutes up there.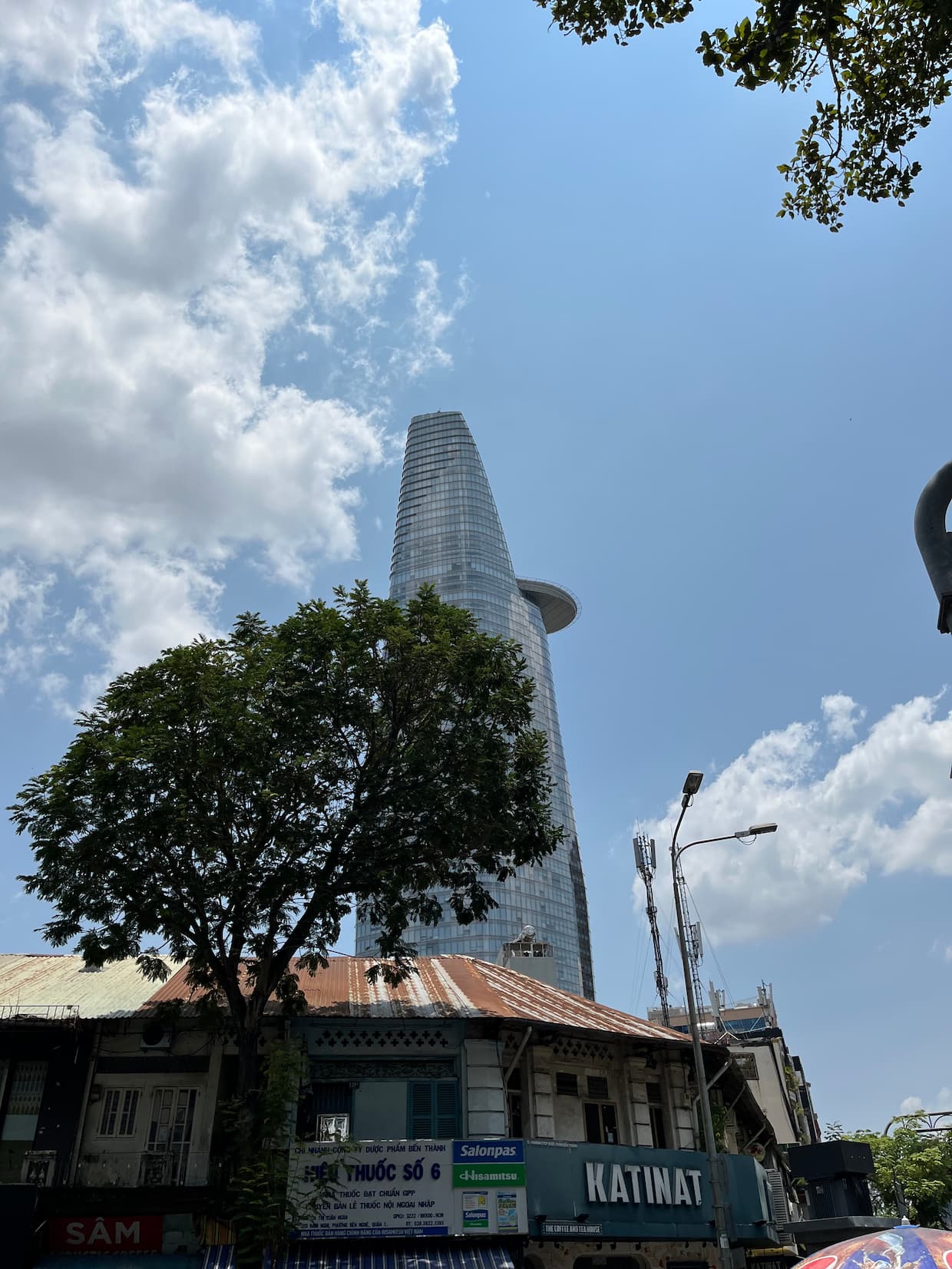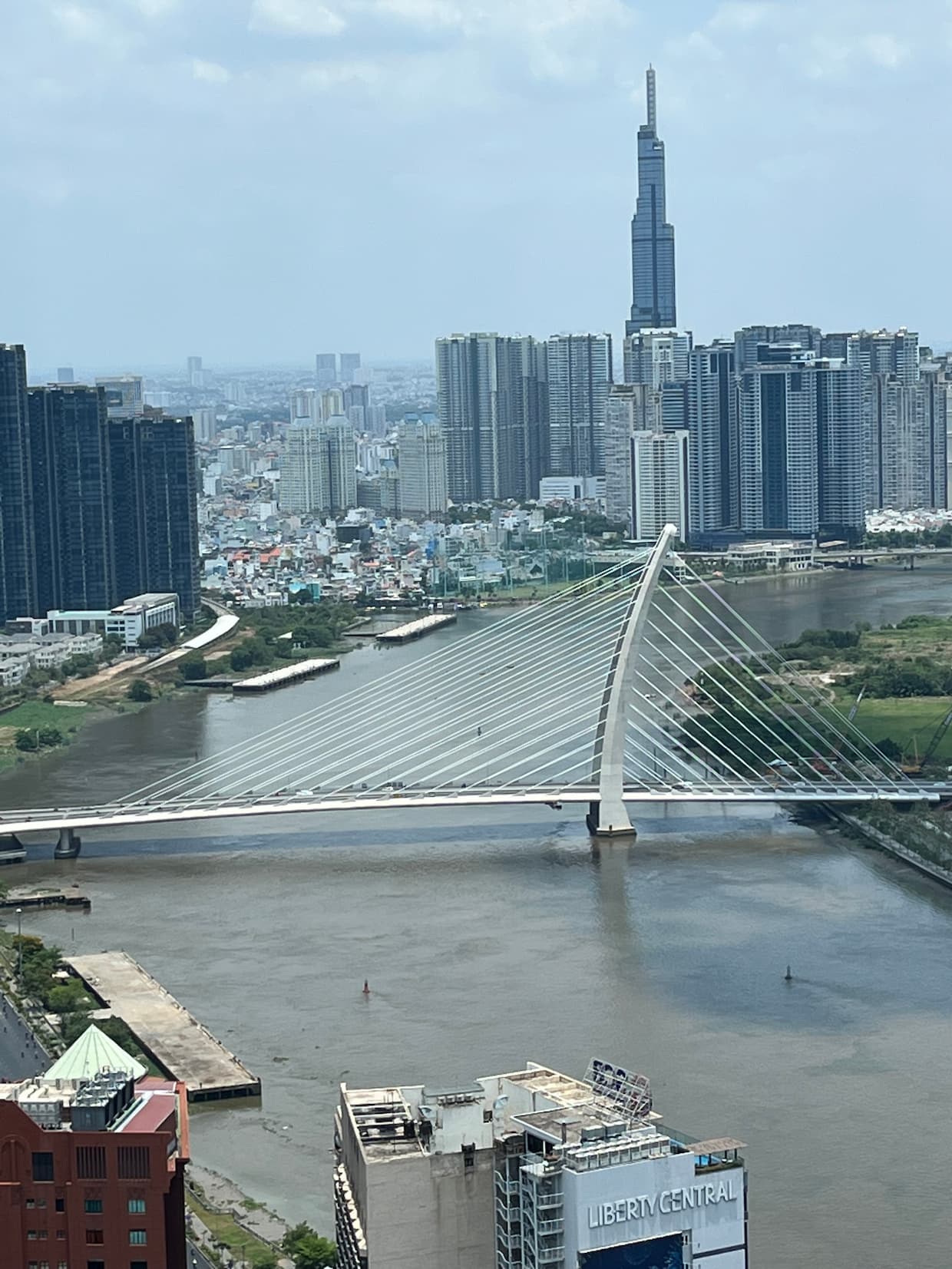 Lunch
One of the places on my list that I really wanted to visit was the Apartment Cafe Building, and it just so happened that we stumbled upon it when we were looking for a place to have lunch.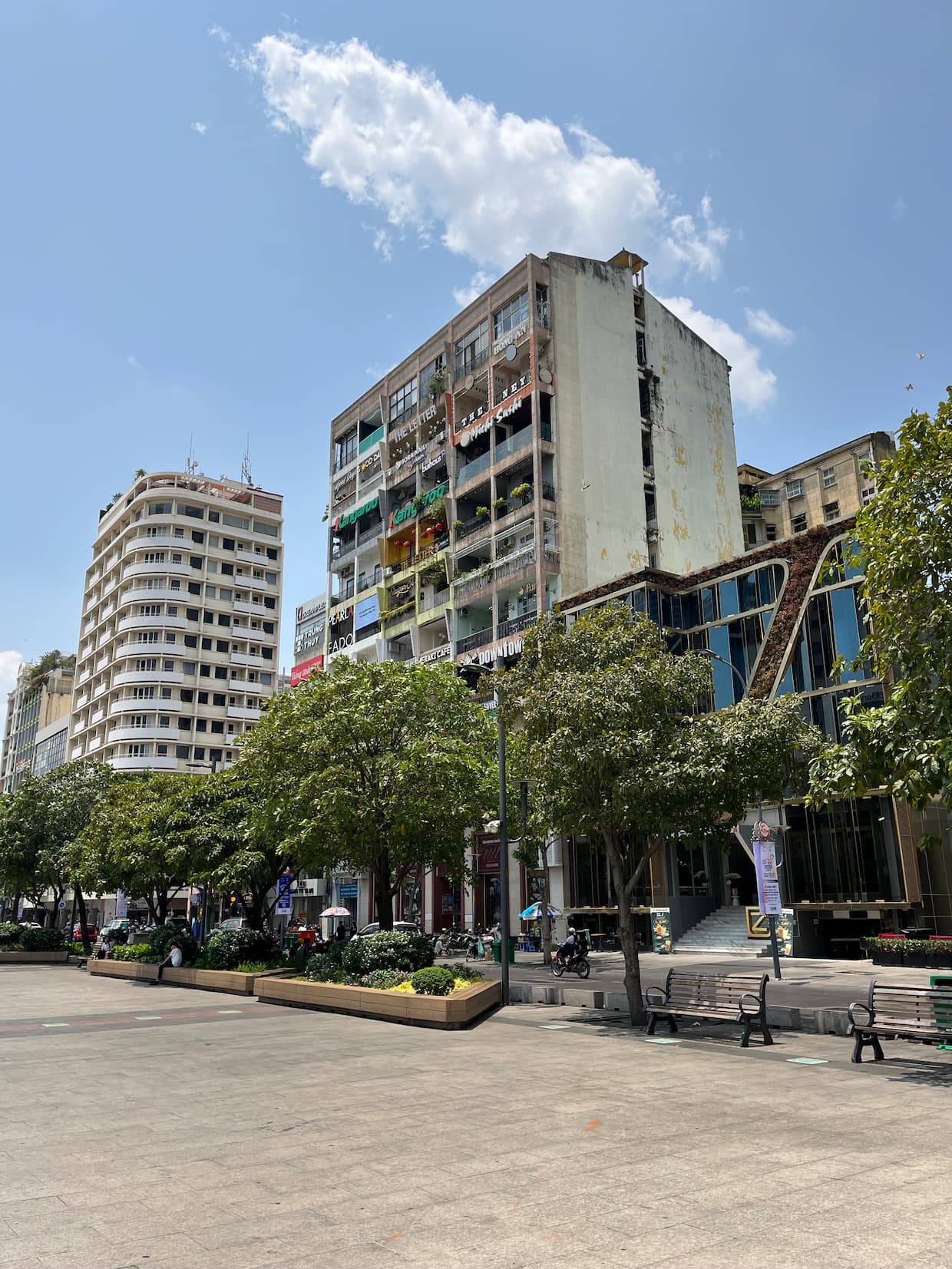 You have to check out the photos of the building; it is a must-visit if you're in Saigon. However, I must admit that I did sweat up a river walking to the top and then back down halfway before we all settled on a place to eat.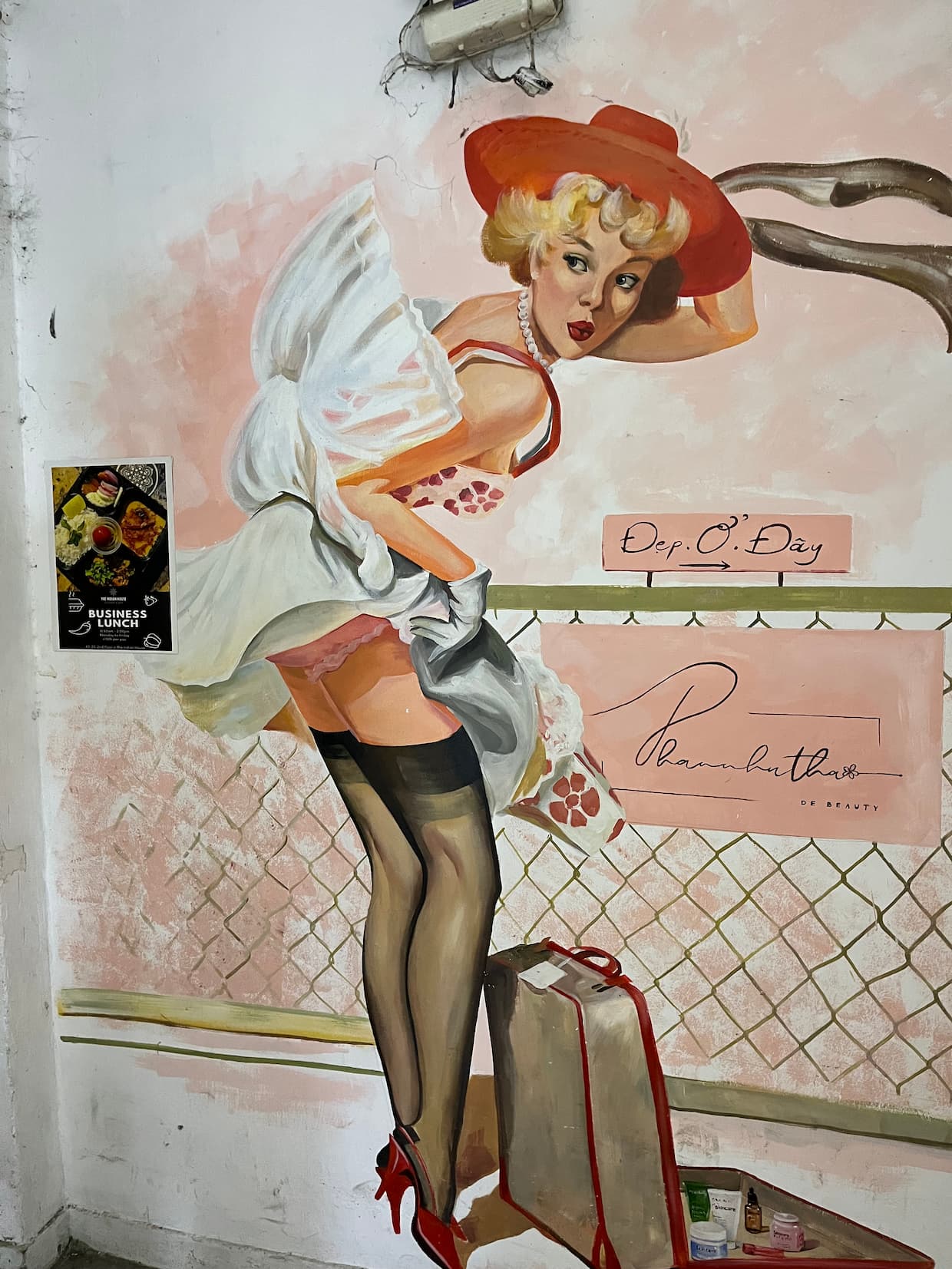 Afternoon walk
In the afternoon, after a nice swim in the pool, I went for a walk with Isabelle, and we stumbled upon a cool park with a water feature, which you can see in the photo below.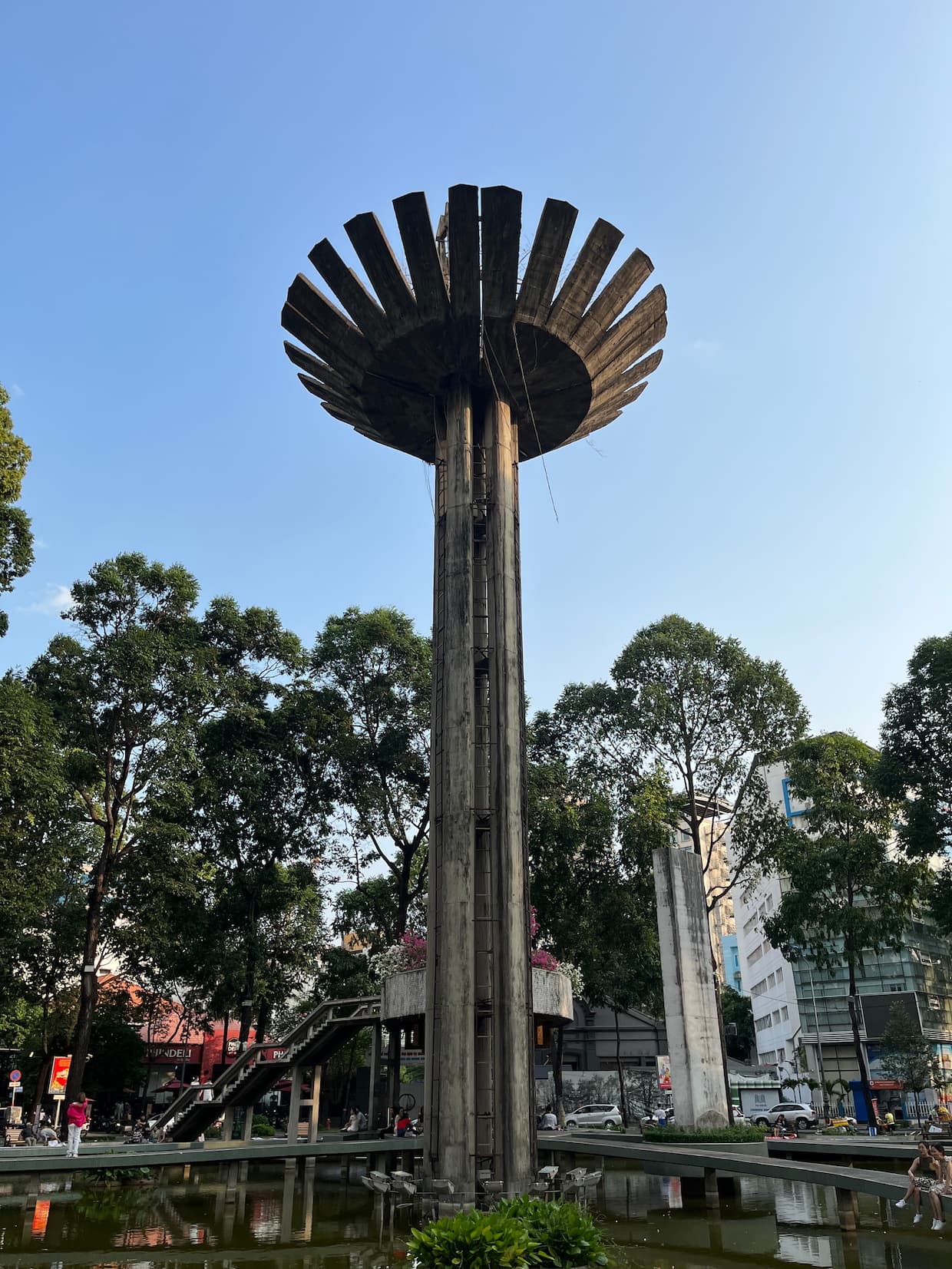 We also walked up some apartment blocks to find a bar, but it was closed. On the walk back to our room, we settled on a great fresh juice.